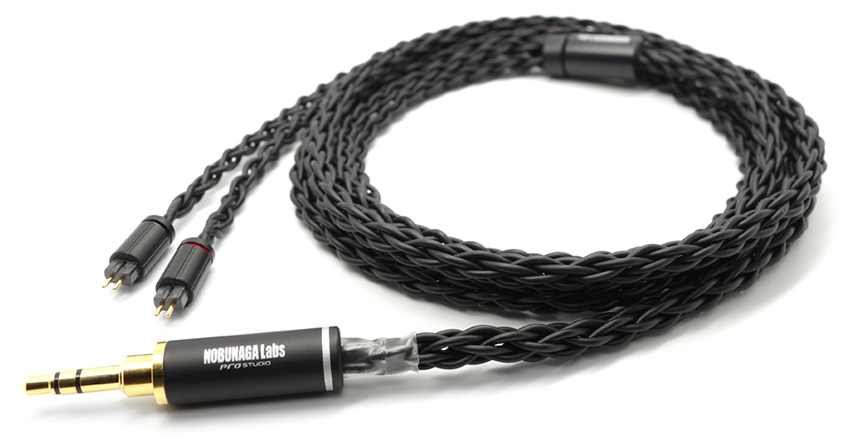 NOBUNAGA Labs ADVANCE
Black edition upgrade series
By producing OFC tin plating with the original technology,
we realized dynamic and delicate mid-bass and excellent sound quality.
Tin-plated OFC re-cable with high-density mid-low range and excellent sound quality.
8cores Tin-plated OFC cable for Achieve rich sound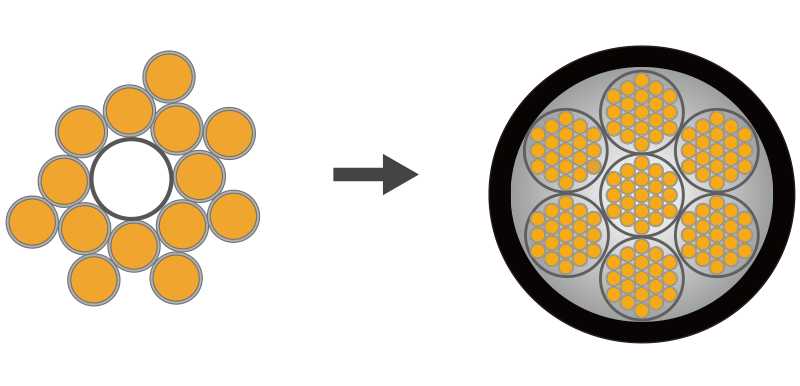 By using ultra-fine, high-purity oxygen-free copper 133pcs of wire, expressing even the slightest sound change. It provides a natural and lively mid-bass.
It is also tinned to give the sound rich reverberation and thickness, and provides a deep, responsive sound with high frequencies of colorful growth.
By making the conductor in a circular shape, the flexibility and durability of the conductor itself have been dramatically improved.
It acts as a stable signal transmission even when bent or exposed to sudden temperature changes.
Original technology Symmetric Braid Matrix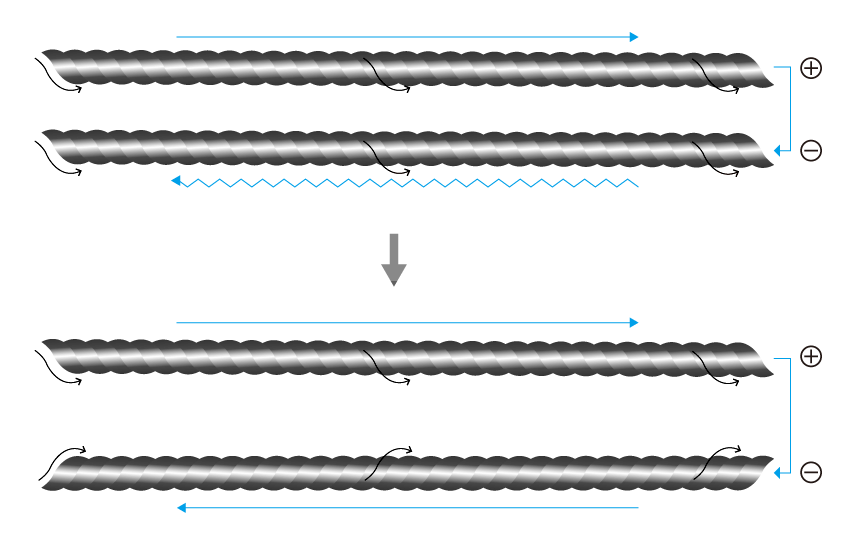 By making the twist direction of the anode and cathode the same, the resistance is suppressed, making the flow of the electrical signal smoother.
Configuration that minimizes crosstalk of audio signals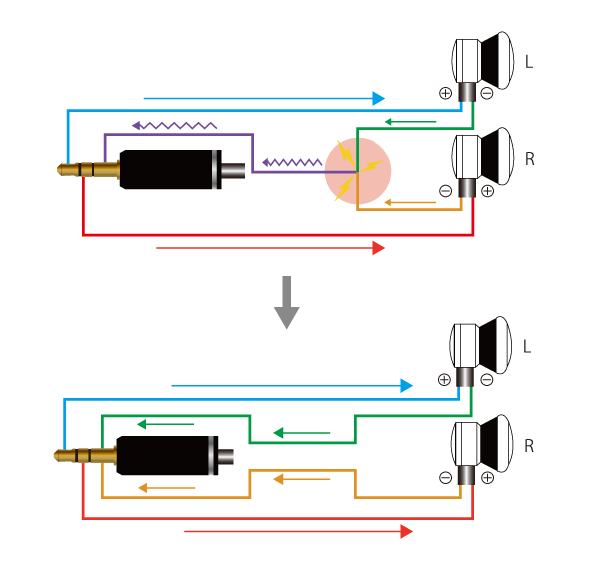 The left and right separation is improved to prevent cross-talk, and the grounding part is separated and consists of 4 cores.
Minimization of transmission loss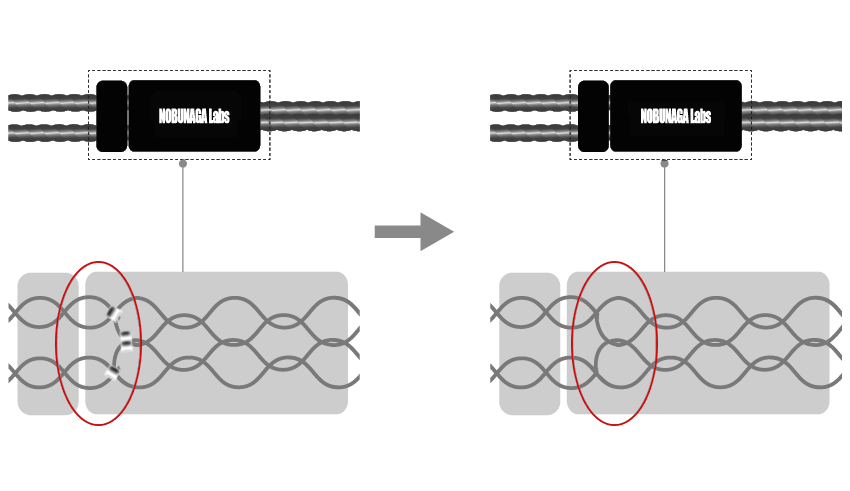 The transmission loss is minimized by removing the solder joint process which causes electrical resistance,
and the cables are hand-twisted one by one with a same pitch.
High quality plug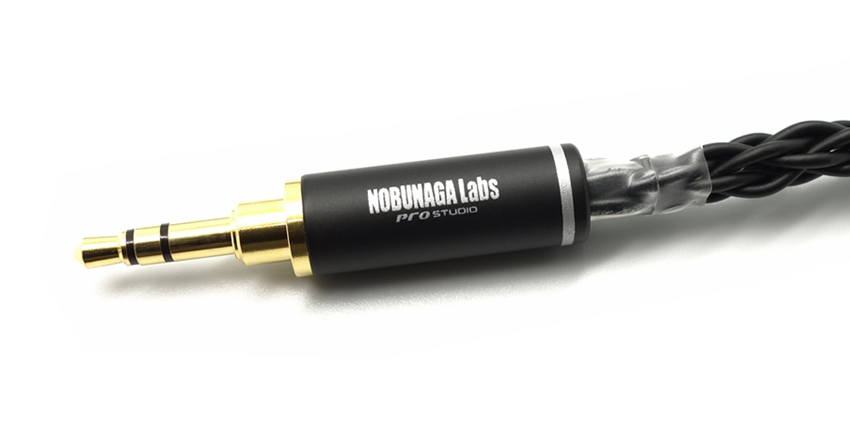 The plug is made of 24K gold plating in Japan, providing a stable connection environment and high conductivity. In addition, after flash plating, special treatments have been added to prevent problems such as oxidative corrosion in the long run.
NOBUNAGA Labs original shell is matte black design, simple and luxury.
Custom IEM 2pin Connectors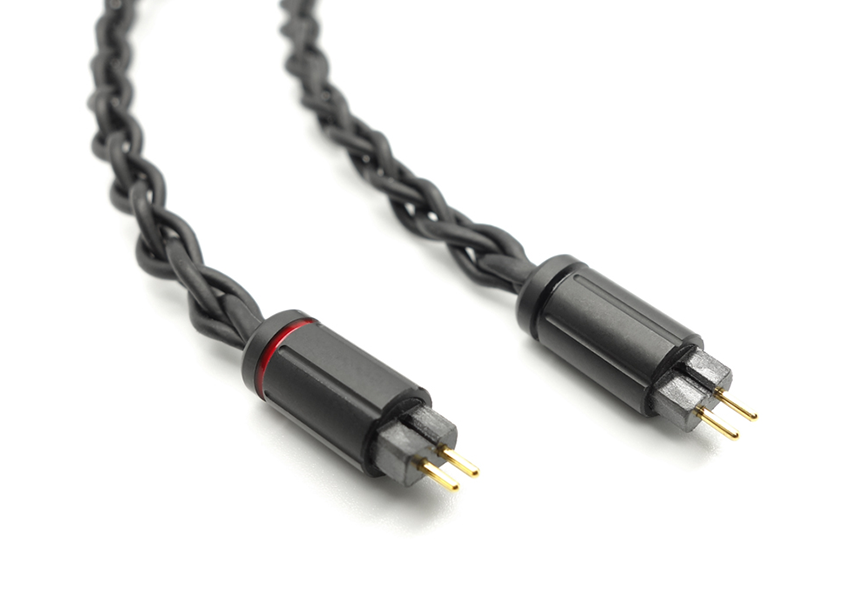 The connector part is 24K gold plated to suppress contact resistance and exhibit high electrical conductivity.
In addition, the molding process inside the shell minimizes disconnection problems.
The NOBUNAGA Labs shell parts have a slit design, with black and red lines printed on the grooves so that they do not peel off after long use.
(L side: black / R side: red)
WBT silver solder
Cable stopper with stability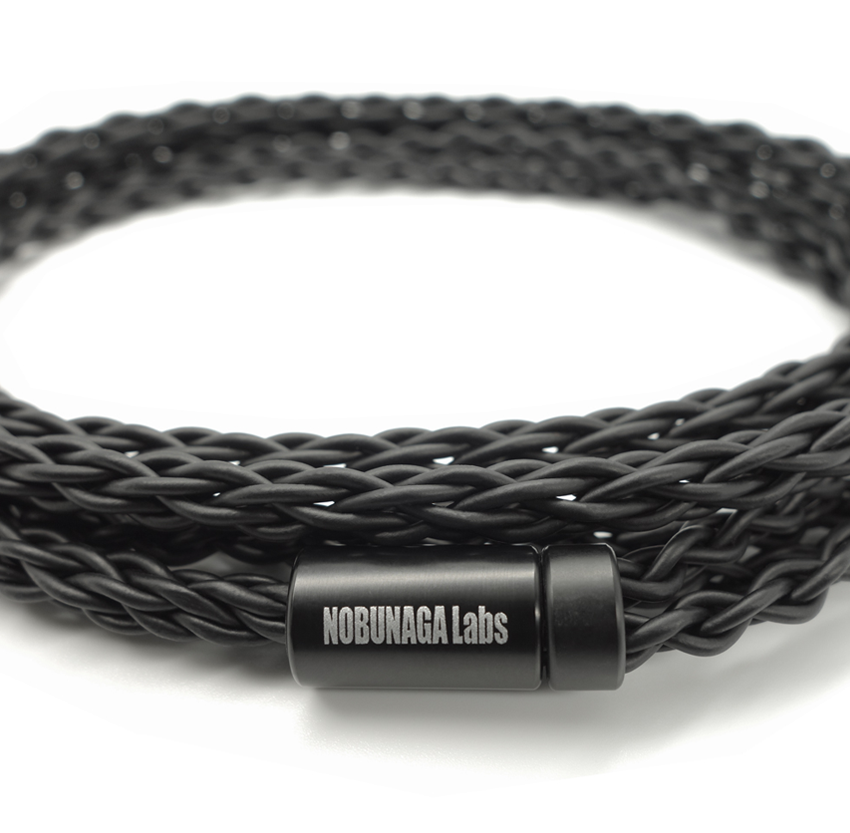 The cable stopper and cable slider are anodized in black aluminum to emphasize simplicity and luxury.
It is easy to use because its length can be adjusted even when moving.
Cryogenic cryoprocessing

-156 ℃ / 72 hours of proprietary low-temperature processing to eliminate distortion of molecular arrangement, reduce electrical resistance, reduce noise and distortion, enabling clear and three-dimensional spatial expression and rich sound with an excellent S/N ratio.
NOBUNAGA LABS ADVANCE VOYAGER-AXIS SPEC
・CABLE : Tin plated OFC 8cores
・LENGTH: 120cm
・CONNECTOR : Gold plated Custom 2Pin KIT (NLP-CIEM-DIY)
・PLUG : 3.5mm 3pole Gold plated (NLP-PRO-TP3.5)
・Cable Stopper/Slider : Nobunaga custom Cable Stopper / Slider
・IMPEDANCE : Less than 0.09Ω
・CRYOGENIC PROCESSED : Put in -156 ºC low temperature for 72 hours.
・SUPPORT:CIEM (except Ultimate ears)
※ It is not intended to guarantee the operation of all of the product.